Perks of the Program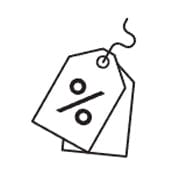 OUR BEST PRICING
Your EverWallpaper trade membership gives you instant access to our exclusive trade pricing and unlimited free samples.
FREE RENDERINGS
No matter the size of your project, we'll help you and your clients design with confidence by providing free renderings.
DEDICATED EXPERTISE
Our trade program is a true partnership with a dedicated design consultant to work with you from project to project.
EVERWALLPAPER INSIDER
Be the first to know about the newest EverWallpaper products so you can start planning your projects ahead of schedule.
Free Samples
We offer free samples for registered members of our Trade Program, you can choose any pattern and paper material you like, and we can also make free renderings for you, as long as you provide us with room pictures.