Create Elegant Living Room and Impress Your Guests With Art Deco Wallpaper Murals
When choosing a wallpaper mural for your living room, it is important to consider the overall style of the room. Do you want the mural to be a focal point in the room? Or do you want it to blend in with the other décor? If you are not sure what style you are going for, take a look at some photos of living rooms with wallpaper murals. This can help give you some inspiration. Once you have an idea of the style you are going for, it is time to start shopping around for wallpaper murals.
Do you want to build an elegant living room that will wow your guests? If so, consider using wallpaper murals. Wallpaper murals can add a lot of personality and style to any living room. They are also a great way to showcase your interests and passions. In this blog post, we will lay out some tips for choosing the right wallpaper mural for your living room. We will also provide some ideas for decorating with wallpaper murals. Let's get started!
Splicing Blocks
Create a thoughtful area in your home with the Splicing Blocks wallpaper mural. The Splicing Blocks wallpaper design is a gorgeous gradient color mixture in a watercolor effect that will surely bring a touch of relaxation and comfort to your living room. This design is also an ideal option for your bathroom, dining room, as well as hallway. Consider the Splicing Blocks wallpaper mural and match it with your favorite furniture.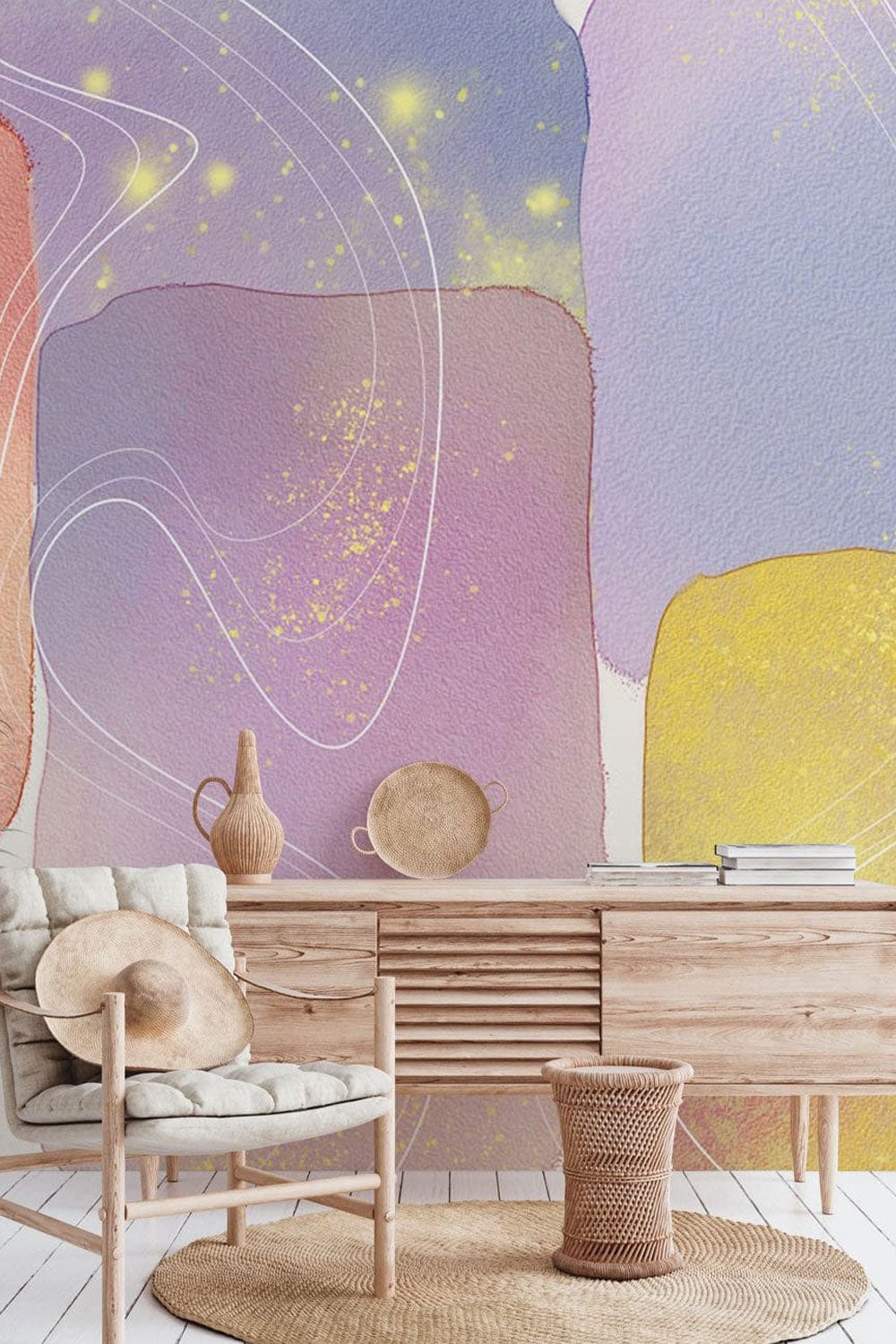 Morandi Fills
Deliver a dynamic atmosphere to your living room with Everwallpaper's Morandi Fills. This visually satisfying design will serve as an eye-catching element of abstract art in your living room area that will surely intrigue and inspire whoever glances at it. The Morandi Fills delivers creative patterns and various shapes to create a wall that is abstract, modern, and playful. The Morandi Fills showcases dusty blues, orange, brown, white, and pastel pinks. The colors boost the mural to life and will help open up your living area.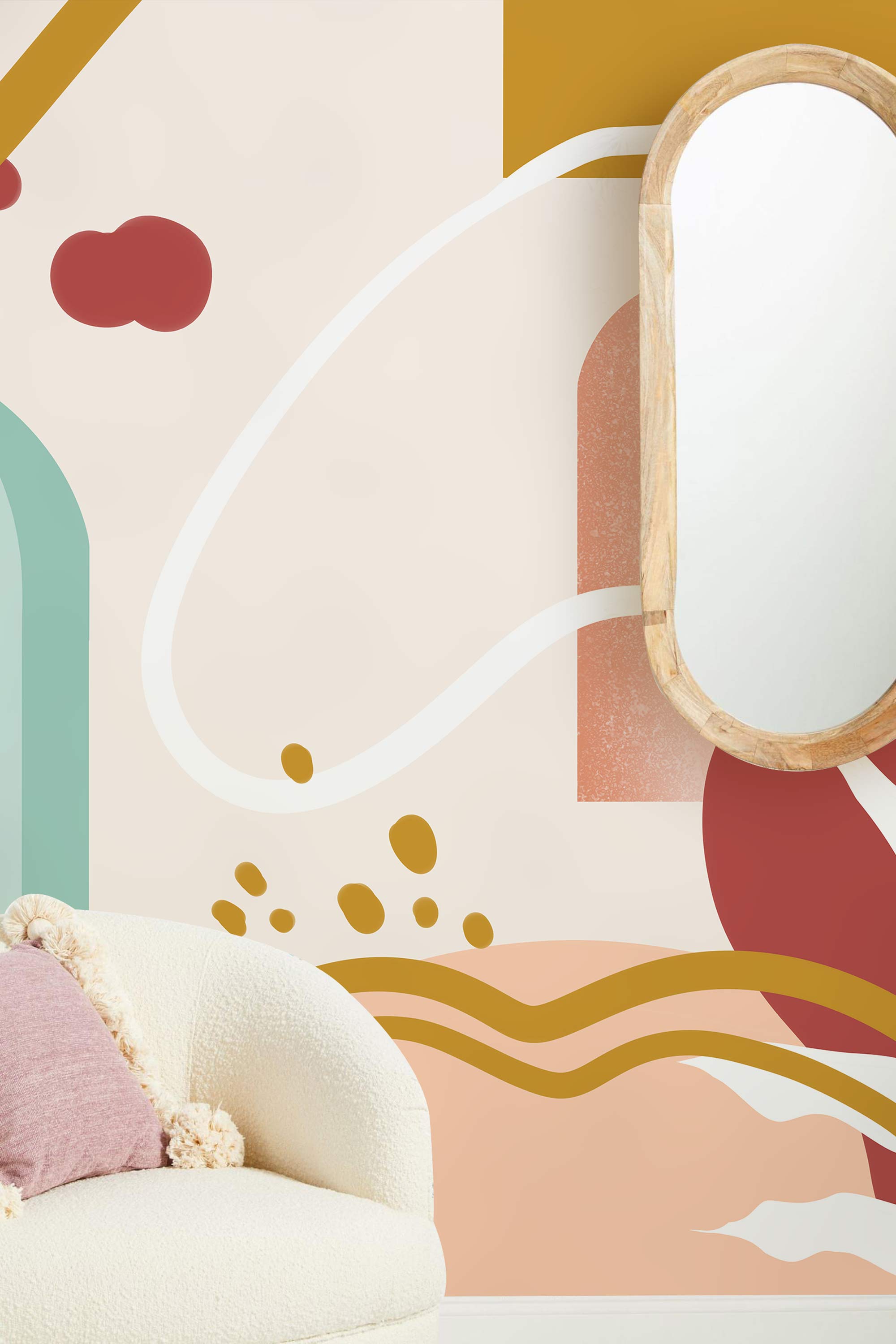 Portrait
Give your living area fun and unique vibe with Everwallpaper's Portrait wallpaper mural. This design will surely impress your friends and family. Add abstract nature and simplicity and build an ultra-modern vibe to your living space. Whether you are remodeling your home's interior by installing the wallpaper mural, or you want your office or business office to look diverse, this Portrait wallpaper is a terrific choice. The picture is great in its vivid color, and it gives a very sophisticated appeal to the room. This is an ideal decoration idea for your home, dining room, bathroom, and bedroom.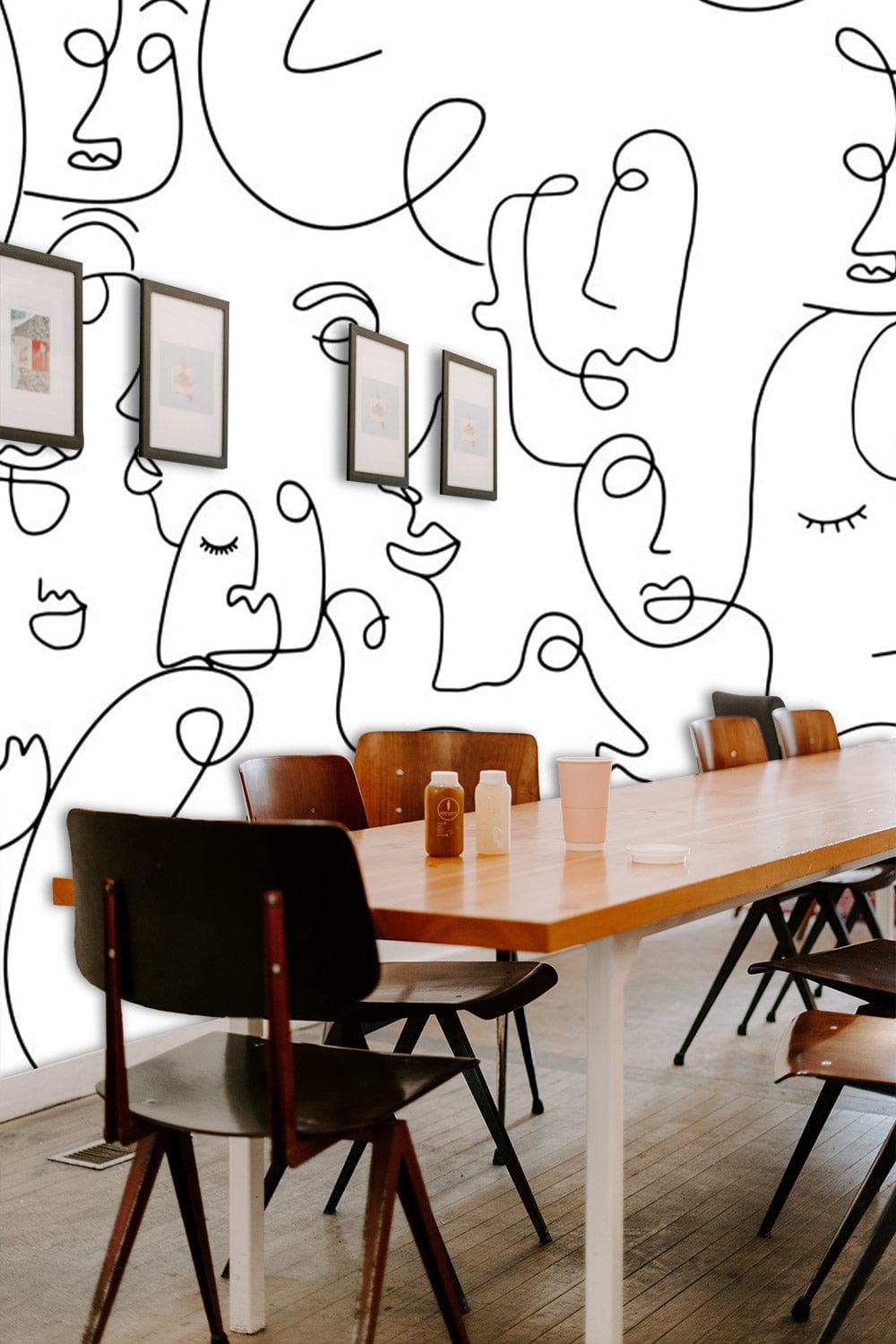 Leaves
For all the homeowners that enjoy the beauty of nature, or for those who are just looking to create a crisp and impressive feature wall in your living area, look no further than Everwallpaper's Leaves wallpaper design. If you appreciate the beauty of nature and aim to combine this into your home theme, the Leaves wallpaper mural is surely an excellent option for you. This design is perfect for contemporary spaces, matched with pastel furniture.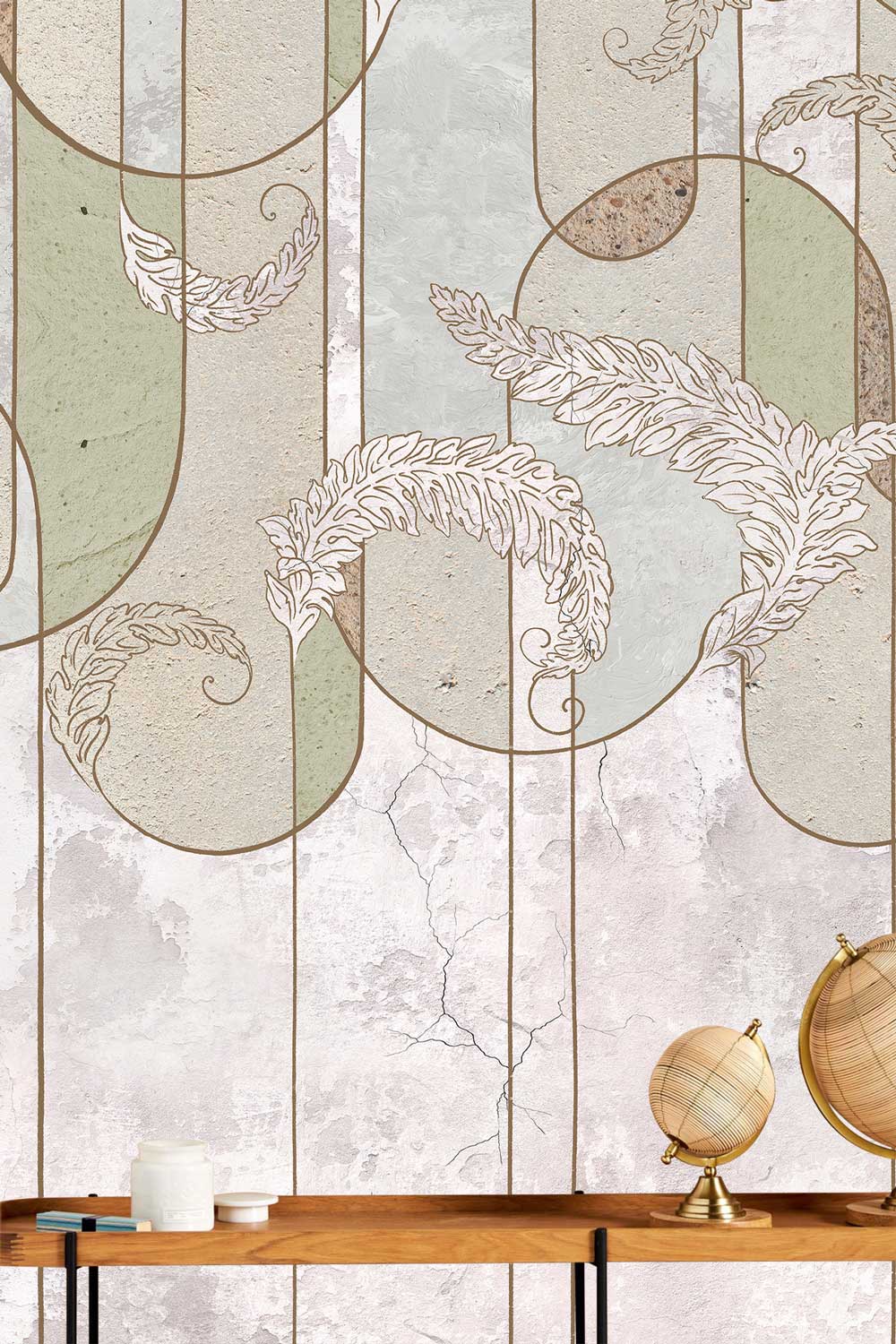 Art Deco
If you're aiming to give your living area an urban edge, you'll surely enjoy the Art Deco wallpaper mural. Bring your living area to life with this design as it combines a variety of elegant images in a rhythmic way. Deliver a peaceful and calm vibe to your bathroom, bedroom, living room, as well as dining area. The Art Deco works perfectly with a piece of modern-style furniture and home decors.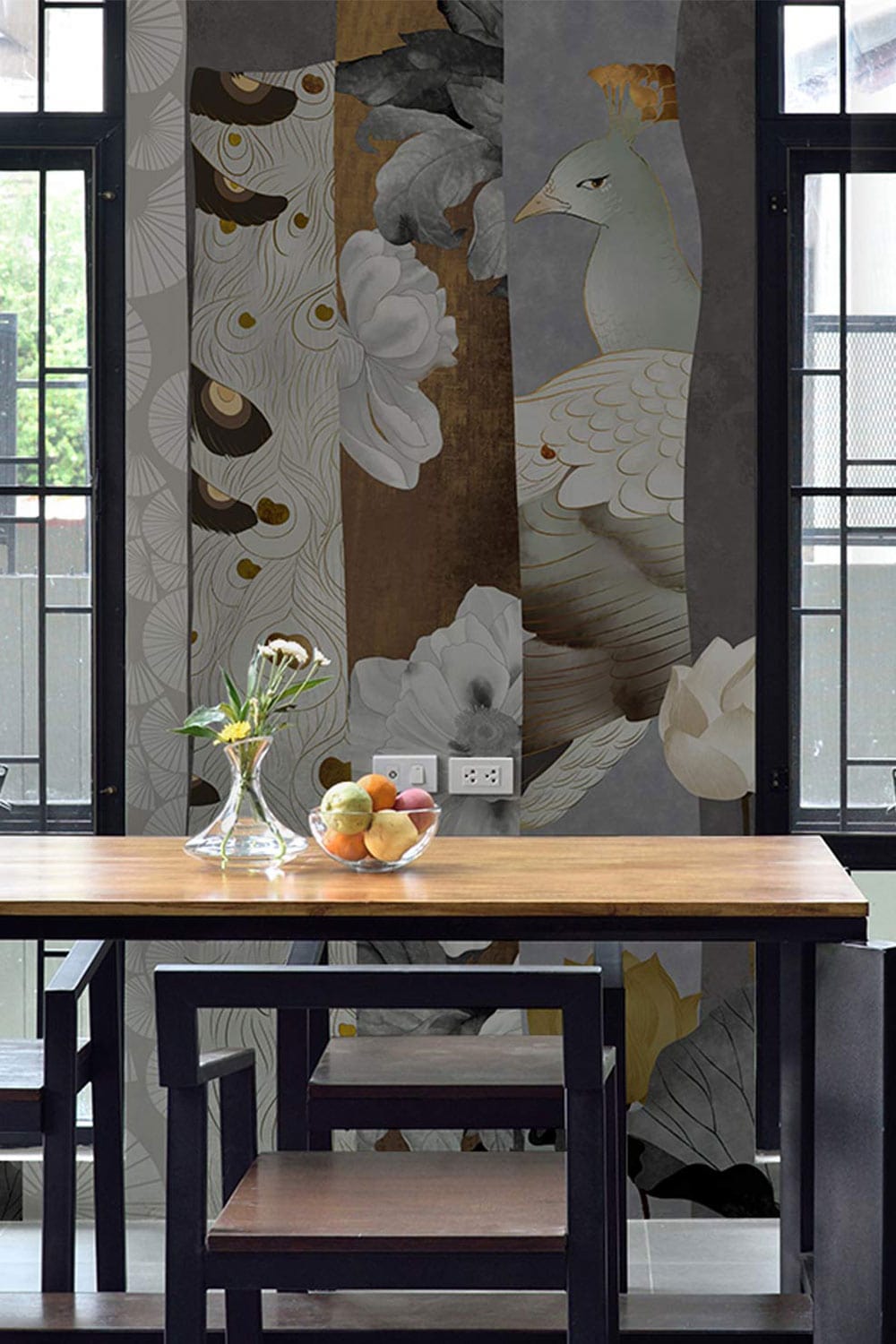 Yellow Square
Create a geometrical vibe to your living area with perspective and beauty with the Yellow Square wallpaper mural. You can now finally have a living room that is both chic and elegant. The Yellow Square wallpaper mural is perfect with classic decorations and furnishings. 
Geometric Art
It is not always common to opt for black and white, but with Geometric Art, you will enjoy the modernity of the design. The Geometric Art is simple and bright, making your place look wider and more spacious than it is. You can have this wallpaper design in a living room with red couches, beige carpets, as well as chiffon curtains.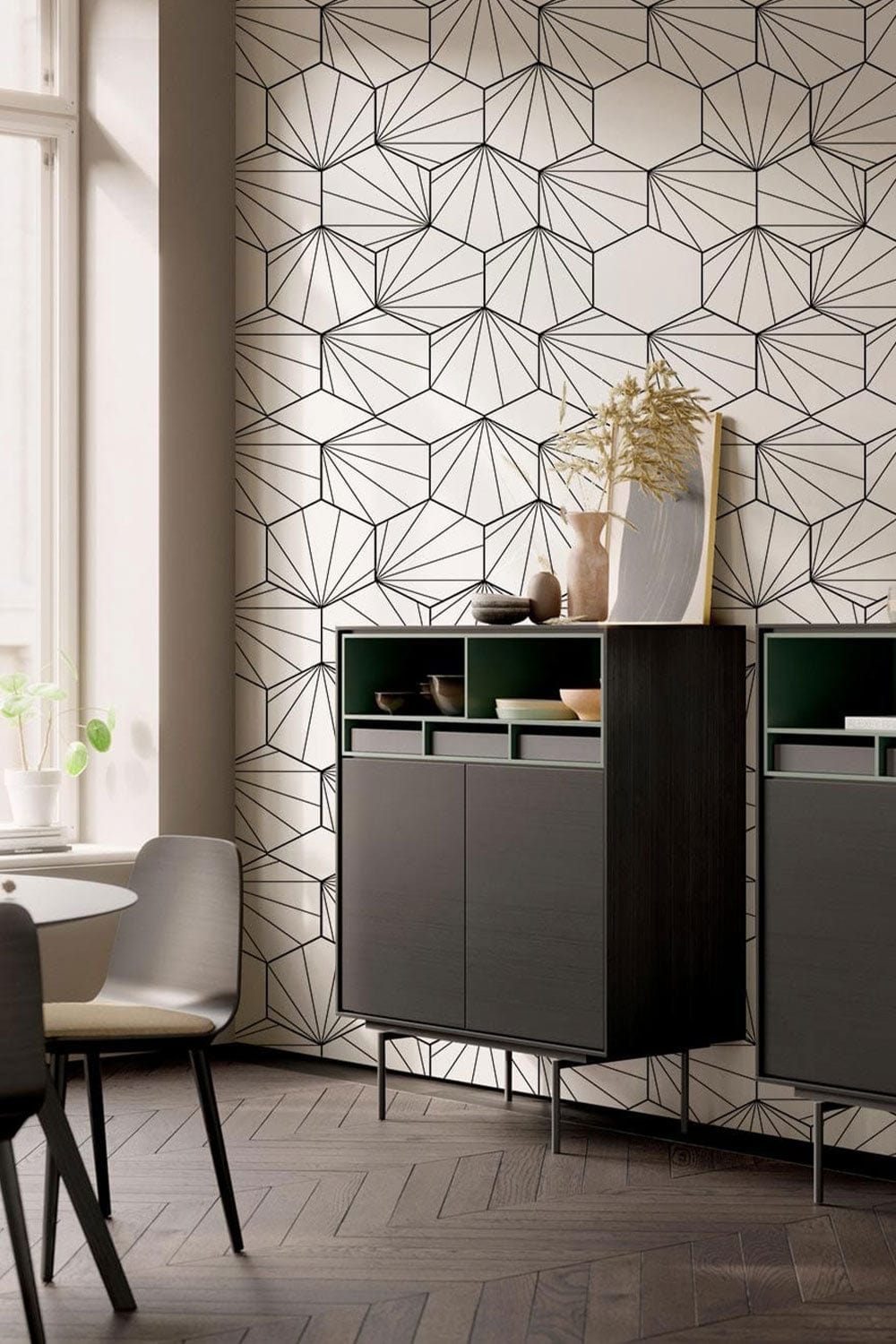 Tips on designing a living room with wallpaper murals
Choose a mural that complements your existing furniture and décor. A busy mural may not be the best choice if you have a lot of patterns and colors in your room already. Conversely, a more subdued mural can help to ground space with fewer furnishings. Think about the vibe you want to build in your living room. Are you looking for something calming and serene? Or do you want something that will boost and inspire you? Choose a mural accordingly.
Consider the scale of your living room when choosing a wallpaper mural.
A large mural will make a big impact, while a smaller mural can be a more subtle addition to your space.
Installing wallpaper murals is relatively easy and can be done in just a few hours. Be sure to follow the manufacturer's instructions carefully to avoid any mishaps.
With these tips in mind, you're sure to create a living room that you love! Have fun shopping for wallpaper murals and enjoy the process of transforming your space.
When it comes to installation, wallpaper murals are relatively easy to put up yourself. However, if you're not confident in your DIY skills, it's always best to hire a professional. Once the mural is in place, take a step back and admire your handiwork! With a little bit of planning and effort, you can transform your living room into a work of art.
Whatever route you choose, wallpaper murals are a great way to add personality and style to your living room. Get creative and have fun! Your living room is one of the most important rooms in your home—it's where you relax, entertain, and spend more quality time with family and friends. Make it a space that reflects your personal style by adding wallpaper murals. With these tips, you're sure to create a stunning living room that you love!