2022 Grey Wallpaper Ideas for Interior Design & Home Decors
Mural wallpapers are suitable wallpaper for those who are all looking for different featured, patterned, and textured wallpaper. It is possible to create the features that we want in the mural. If it is colored in grey then it has a lot of characteristics like calm and cool. Grey wall mural is good for your living space which can create a calming effect and cool atmosphere. Here we will see some grey wallpaper ideas to fill your living space with natural and stylish wallpapers.
What is a grey wall mural?
Grey is a muted color that works well for the backgrounds. Grey wall mural gives calm nature and it is a good tool for interior designing work. Grey wall mural will create peace of mind in your home.
Why are grey theme wallpapers becoming so popular?
Grey theme wallpapers are good for home interior designing. Here the reasons are listed why grey theme wallpapers are becoming so popular.
1. Grey matches with everything
Grey color goes with all colors and gives good looks to your home. Grey is good for background and supports to frame your design. Based on the grey tones you can make a cool or warm space.
2. More shades
Grey can give more shades and the lightest shades that grey can give are white. It absorbs light into the room. Charcoal and anthracite are also shades of grey.
Instead of using black, a dark shade of grey can be used to change the atmosphere of the home. When mixing the dark shade with metallic like gold and silver and also with fabrics like faux fur and velvet it gives luxurious look.
3. Grey patterns and textures
With murals, you can create wallpaper with patterns and textures that are suitable for your home more than one dimensional and flat. You can create your home with a nice effect.
4. Add metallic to get the silver effect
To get silver effects, add some glitter or metallic effect. Silver is good for home style and fashion. It gives richness look. To get some energy to your living room mix silver with bright shades like yellow.
5. Can create new color
You can create any new color by blending it with other colors. For home decor, blue-grey and grey-green are more suitable shades. Grey-purple is in trend now.
Ideas to decor your home or interior
Create cool wallpaper with Pastel Terrazzo wallpaper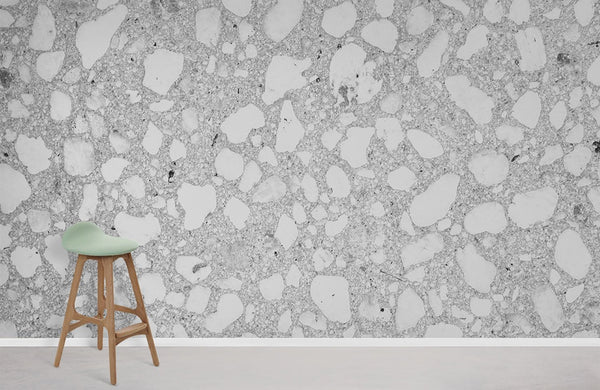 To get the industrial look try pastel terrazzo. Make your place more attractive with this stone and concrete grey textured wallpaper. It gives natural look to your home. Perfect for bathroom, bedroom, and living room. You can pair it with earthy or white home decors.
Style your space with squares wallpaper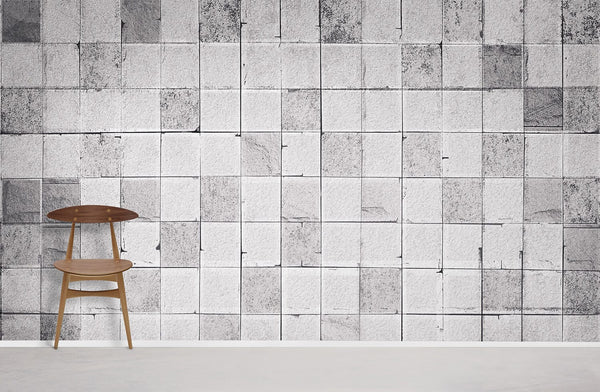 To make your home or living space more stylish and unique then pick the square grey patterned wallpaper. It will create a modern and comfortable atmosphere with its soft pastel and neutral tones. This stone and brick grey textured wallpaper is the perfect choice for your home with stylish furniture and decorations.
Get a dramatic look with gray cracking wallpaper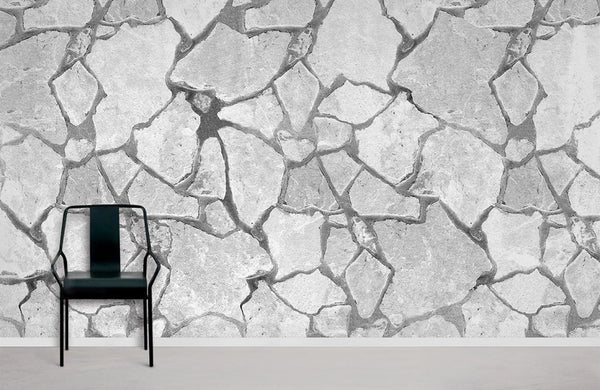 This 3D stone grey textured wallpaper can give a natural and artistic look to your living space. It will make your home unique.
Wet Wall wallpaper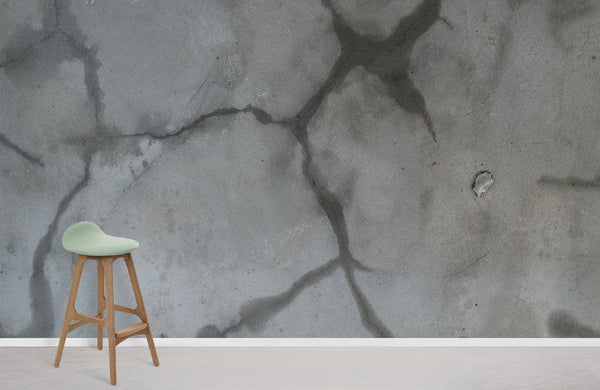 This cool wet wall wallpaper will give you an industrial look to your space. This stone and concrete grey texture wallpaper is perfect to bring a natural look to your home. It is well suitable for the bathroom, bedroom, and living room.  It can be paired with white or earthy tone home decors.
Textured wallpaper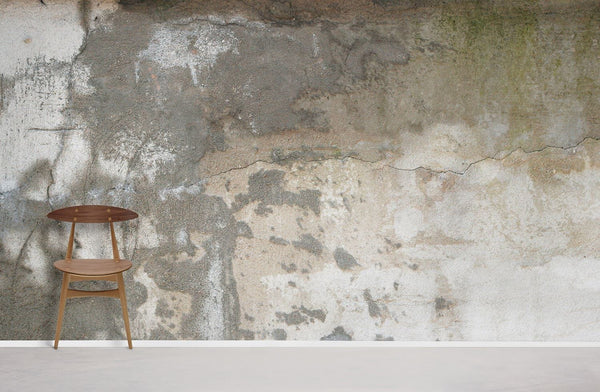 This industrial wallpaper designed in an old rusty texture style will give unique look to your space. This concrete and stone wallpaper will give a cool atmosphere to your interiors. It is the perfect match for the living room and bathroom and can easily pair with all furniture and home decors.
Haze atmosphere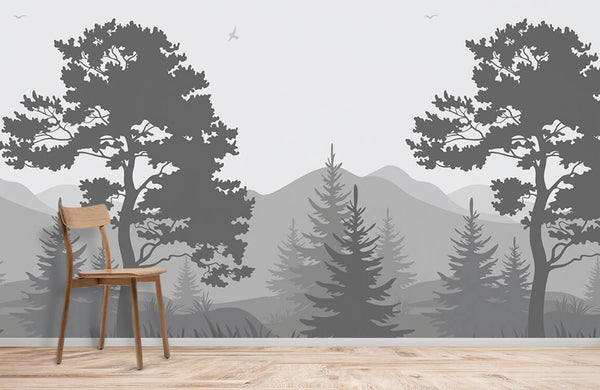 Feel the fresh mountain air with this hazy mountain mural.  The foggy forest and mountain give the memories of a hiking trip. It creates peace, calming and serene atmosphere in your living space and it converts into a place of bliss.
Grey forest wallpaper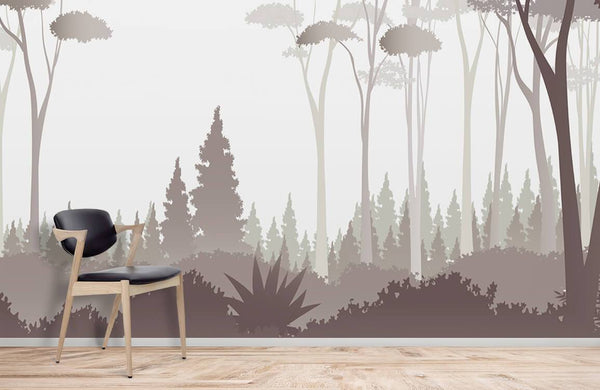 Transform your living place with this grey feature wallpaper into a fabulous look. The mixture of calming effect and grey mist with the clear shade of brown will create a mysterious atmosphere in your living space. This is the Ideal wallpaper for your living room and bedroom.
Airy feeling Morning fog wallpaper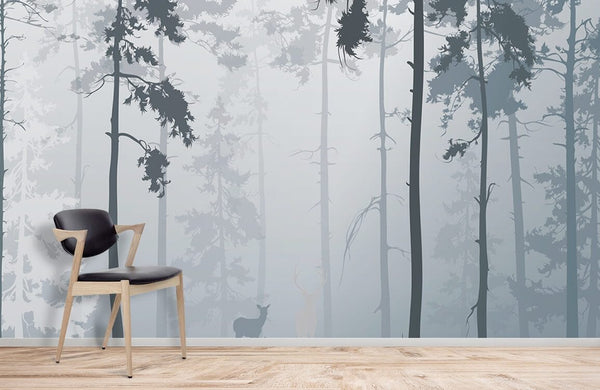 Bring the natural scene to your place with this foggy woodland natural wallpaper. It gives you an airy feeling to your living space or to your bedroom. This is the perfect choice for a natural scene-loving person.
Rough textured old stone wallpaper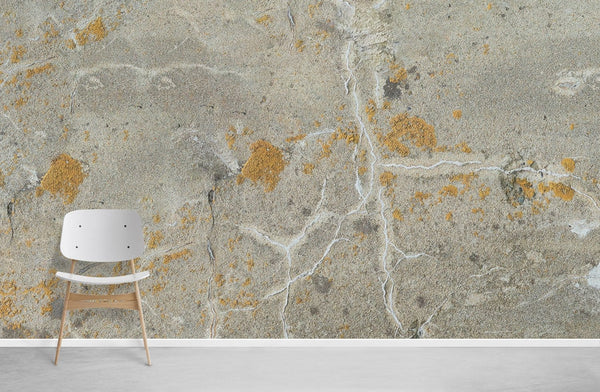 You can impress your guests with this rough-textured old stone cobbled wallpaper. It can give a stunning effect to your room with this 3D sticker. It can be used in your kitchen or behind a sofa or a bed to highlight a specific place in your room. This classy and glamorous touch wallpaper can be used to beautify your room by covering all the backlogs and scratches.
Grey small stones wallpaper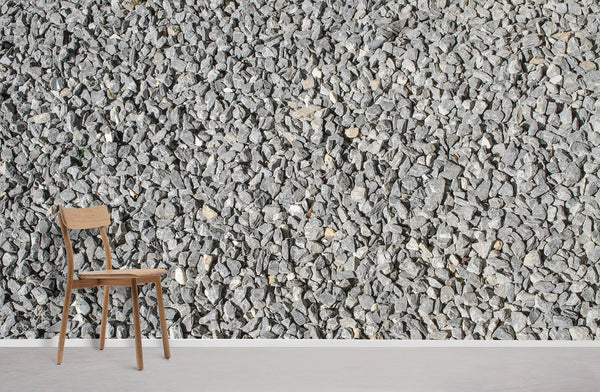 You can make your room a unique and dramatic look with this amazing rough grey stones wallpaper. This wallpaper is well suitable for your bathroom.
Grey concrete wallpaper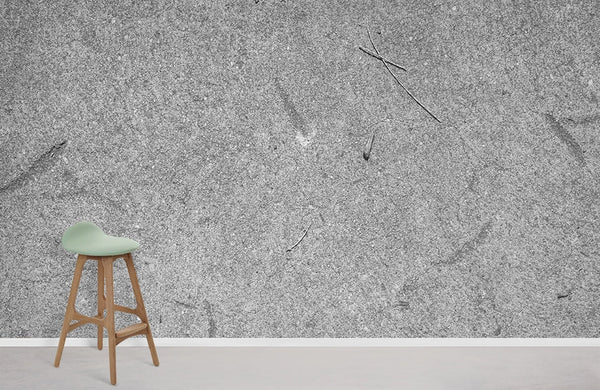 This industrial-style wallpaper can give a cool atmosphere to your living space. This natural look wallpaper is perfectly suitable for the bathroom, bedroom, and living room. Pair it with white color home decors to add a stylish look.
Mountain in the fog wallpaper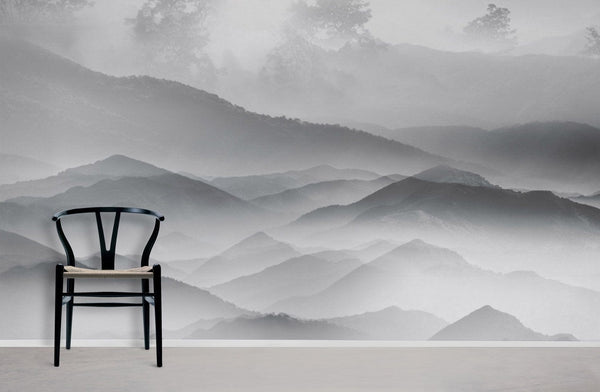 This stylish mountain wallpaper will give a supreme class touch to your living space. The design will give an eye-catching effect with this gigantic mountain range and the snow-covered peaks background. This realistic design will bring a calm sense to the visitors and it adds intense character to the wall. Experience this natural scene by placing them in your living space or dining room. This finest and simple wallpaper is good for your interior designs.