Vibrant Peach Fruit Wallpapers For Home Interiors – A Guide!
Are you ready for a peach-tastic time?
Peaches are one of the most popular fruits in the world for a lot of reasons. This has been a symbol of fertility, love, and beauty for centuries.
Surprisingly, fruit-printed murals that can bring freshness to your room are also being used to decorate the interior of homes these days. But, peach wallpapers are the design that can particularly take the attention away from the monotonous and repetitive shades of green, black, and white. It is also commonly used as a backdrop of the designer's inspiration in creating an artful and unusual setting with an emphasis on design ideas.
Peach-colored walls have become a popular choice amongst contemporary homeowners as they feel that it provides just enough contrast to make a room stand out from the rest. Hence, the popularity that this fruit pattern embraces nowadays.
Why Should You Include Peach Wallpapers in Your Home Design?
There are several different kinds of fruits that you can choose from when looking for a wallpaper with fruit themes. From the best-looking lemon wallpaper murals to the cheerful orange wallpapers, you can have it all!
When it comes to peach wallpapers, they are sure to be a great choice if you want to decorate your home with a tropical feel. It is known for its unique color combination, making it one of the most popular wallpapers you can find on the market. It's easy to install, affordable, and has a natural look that will improve any decor.
Yet, you may still wonder why you should decorate your home with peach wallpapers and not other fruit wallpapers that are also available everywhere. Hence, here are some of the reasons why you should include peach wallpapers in your home design:
Peach wallpapers have a fresh and calming effect.Because of its naturally soothing look, peach wallpapers are ideal for bedrooms where people need some relaxation after a long day at work or school. They also make great accent pieces as they add color and texture to your living space, which is important for good sleep quality. 
Peach wallpapers are trendy. Peach wallpapers have become a trend in the last few years because it gives a warm and cozy feeling to any room or home interior. You can use it as a backdrop for other colors such as white, black, and gray, allowing you to give a new look to your room and make it more stylish.
Peach wallpapers are versatile. This means that this fruit wallpaper can be used in any space of your choice! May it be for your house, office, or business, peach wallpapers can make your area brighter and livelier as you have never seen before! It doesn't clash with other colors or patterns, making it an ideal choice for rooms where you want to create colors and life but don't want something too bold or busy.
Peach wallpapers have endless design possibilities! You can choose from different patterns and colors, from traditional designs to modern colors, depending on what suits your style best. There are also many decorative elements such as tassels, knots, and fringes available for sale so you can mix and match them with other elements in your room.
Peach wallpapers have a unique color scheme.They contain very soft color palettes that are not too match for the eyes. These colors are subtle yet stunning, adding a lot of beauty to your home. This design can be used as accents on the walls or furniture to make them look more interesting. You can use peach wallpapers in various rooms such as the bedroom, kitchen, or bathroom so that they will match the rest of the design in your abode.
Peach fruit wallpapers are the best option to beautify your home interior. These wallpapers can make a room look fresh, clean, and beautiful. The peach fruit pattern is very attractive, making your room look more elegant and refreshing. Here, we have provided some of the best vibrant peach fruit wallpapers that you can use as your inspiration for designing your home interior.
Popular Peach Pattern Wallpaper Ideas You Should Not Miss Out
Now, people are commissioning designers to dress up their homes with the latest trends of the year. One such trend is the vibrant peach fruit wallpapers for home interiors.
Having peach walls bring natural beauty to your home that you don't see very often. Being a flexible fruit pattern, it can also be used in many different styles of decorating, including cottage rooms, beach houses, or even modern living rooms. With this, choosing trendy peach wallpapers has become imperative when designing home interiors.
There are many different types of peach fruit wallpapers available online these days. They come in different designs, sizes, and colors so that you can choose one according to your taste and preference.
Peach
Reminiscent of the natural look of peach fruits crawling in vines, this peach wallpaper is inspired by the original look of peaches in its innate colors and elegant image. Its small fruit prints give a softer look to your home and make the room brighter than it already is. The pink tone of peaches in this pattern is also very beautiful on any wall or background, whether light or dark. This pattern is very popular in many different areas such as bedrooms, kitchens, and even bathrooms. But, when you incorporate peach fruit-themed wallpaper into your dining area, be sure to keep all of your other decor simple so that it doesn't compete with the spectacular design of the wallpaper.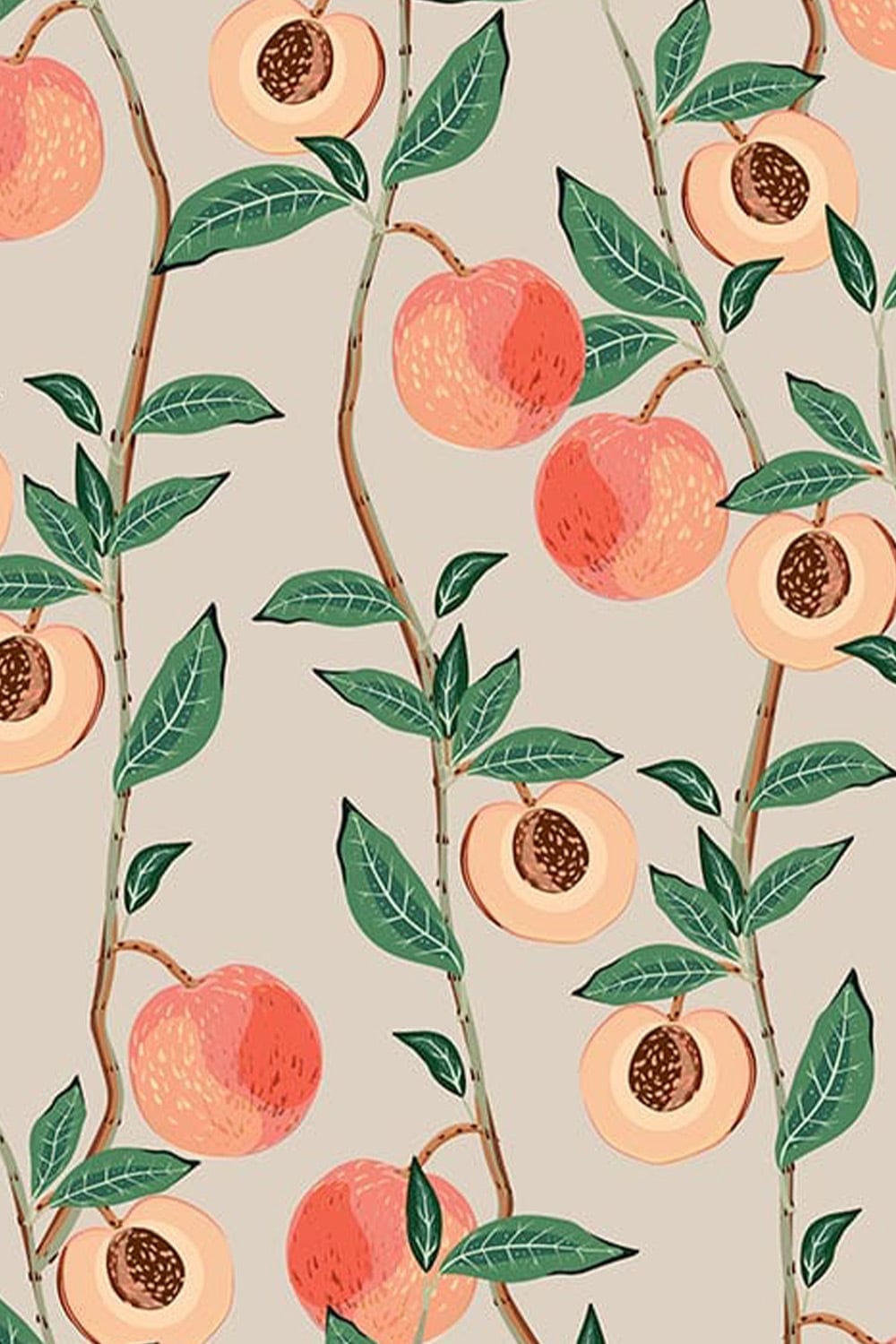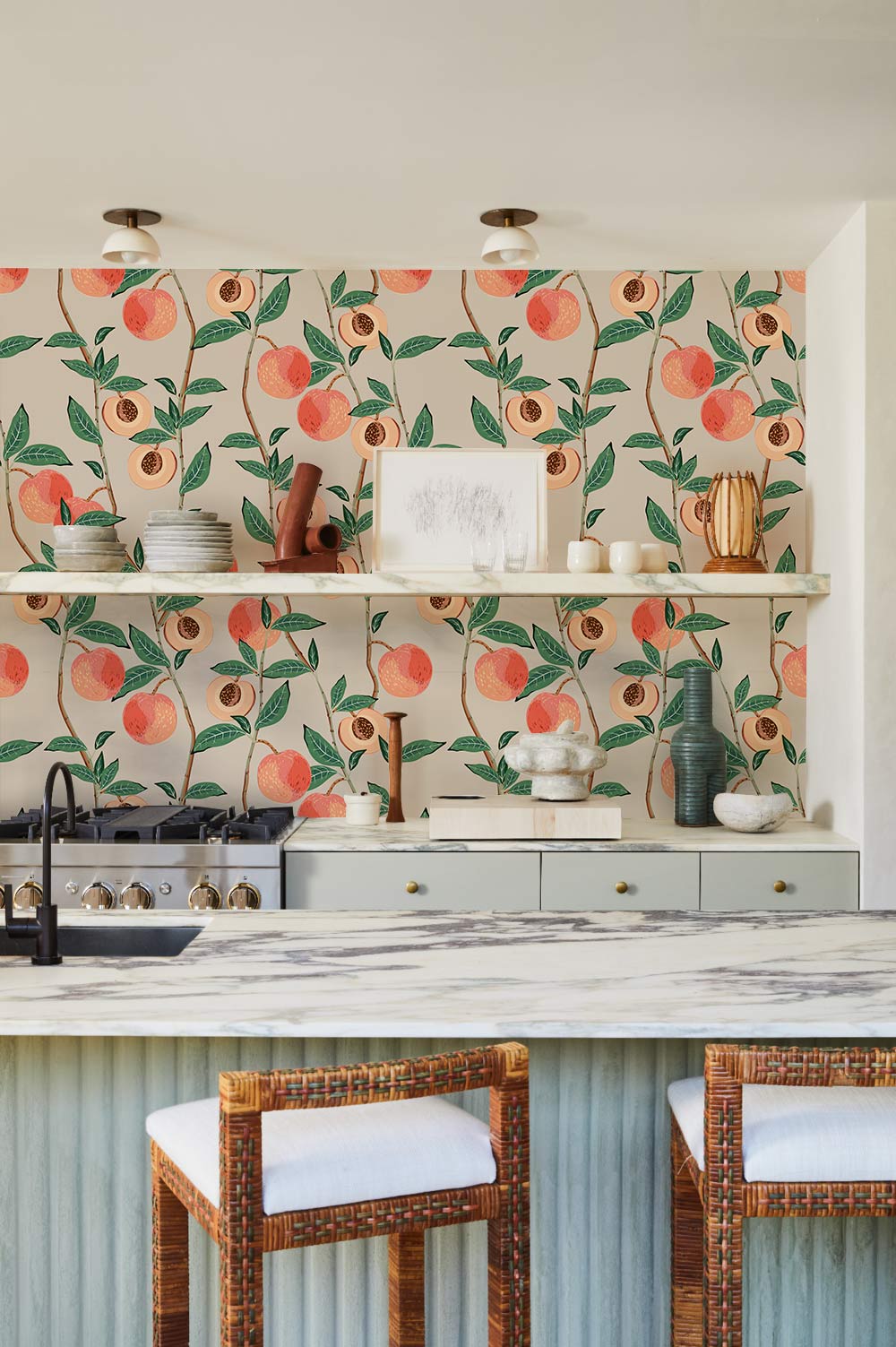 Small Peach
This peach pattern wallpaper mural has a nice blend of peach and pink colors, making it look more soft and feminine. The main reason why designers are going crazy about this vibrant peach fruit wallpaper is because of its ability to make any room look elegant, stylish, and glamorous. So, when there is some kind of function at your house or you want to give your family members an awesome surprise, then choose this specific type of fruit wallpaper that reflects your taste and lifestyle! You can use this wallpaper in your hallway or living room so that people walking by would see these prints and enjoy looking at them. Since this design has bright and aesthetic colors, it gets noticed easily and hence they can be used in small spaces as they do not fade into the background and become invisible!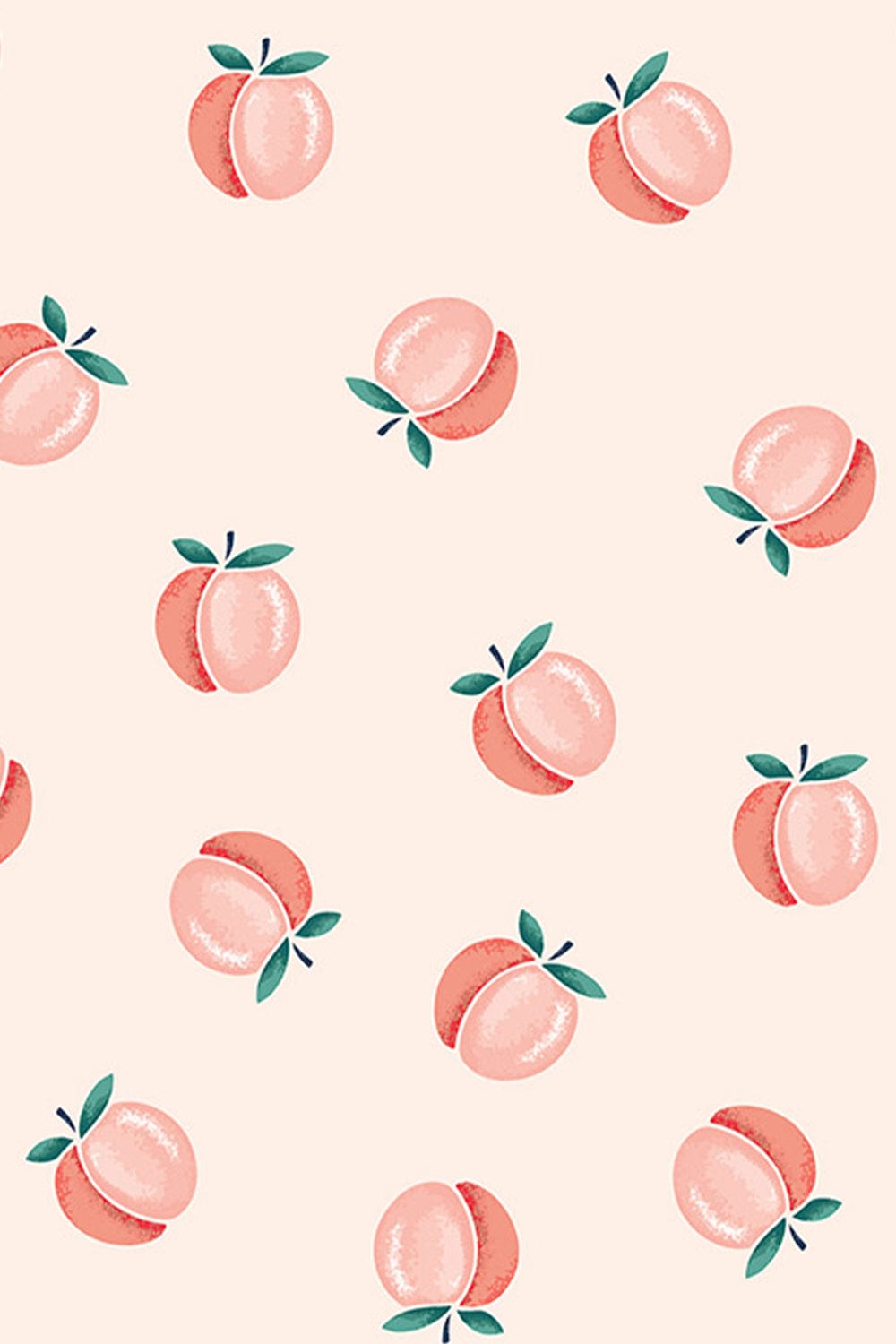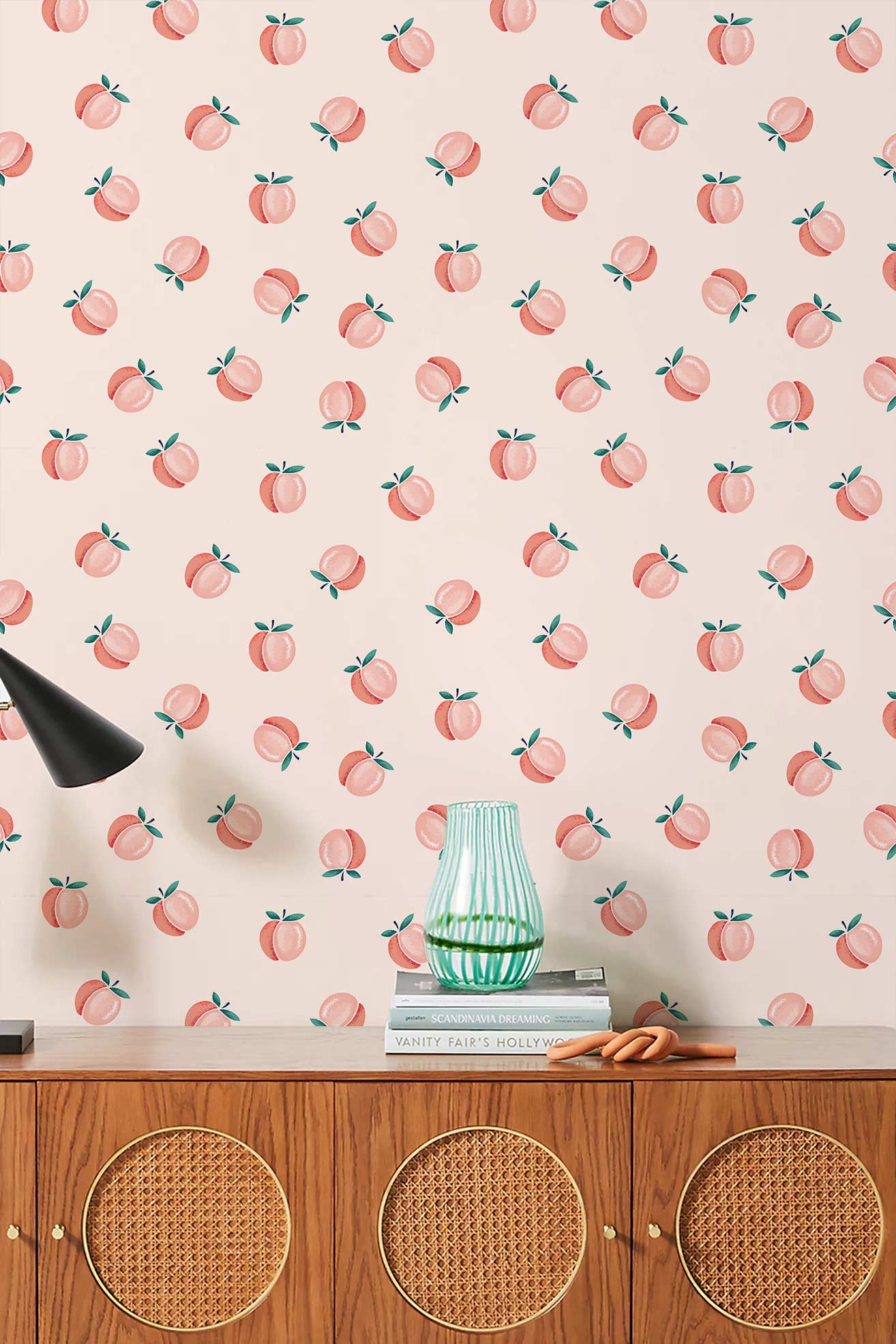 Pink Peach
If you have not yet tried peach wallpapers, then chances are that you will be surprised when you look at the amazing makeover that your house gets once these fruit wallpapers are affixed to them. These days even if you have a small house, it can be done in a very cost-effective manner by using these aesthetic peach fruit wallpaper. It's a gorgeous design with bright peach fruits and leaves on a pink background. The sweet design gives a royal touch to your humble abode while the pink mural background is perfect for bedrooms as it has a soft color palette that will not be too overwhelming. You can use this layout as part of the artwork for your child's bedroom or in another part of the house where you want to brighten up the walls with some colorful designs.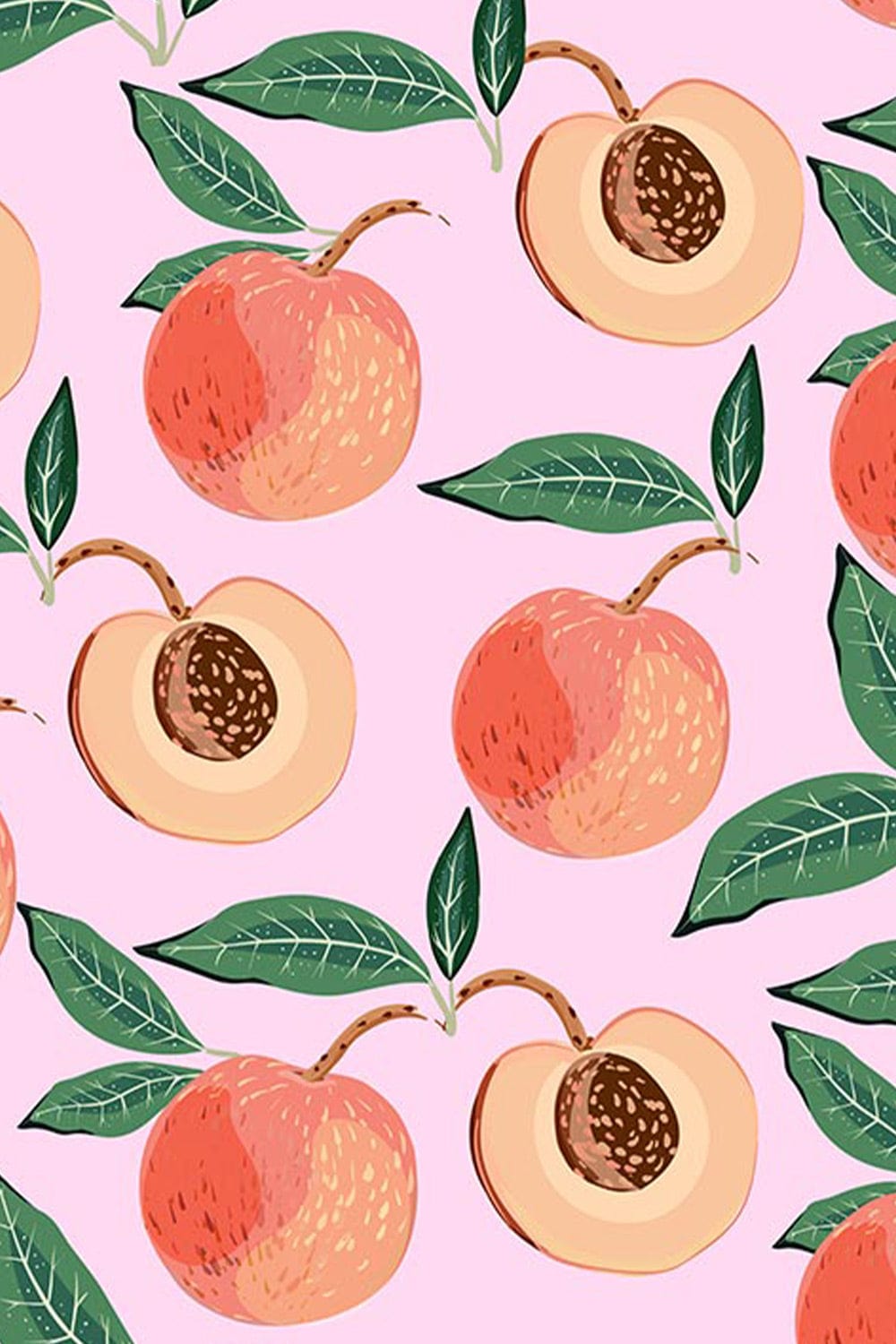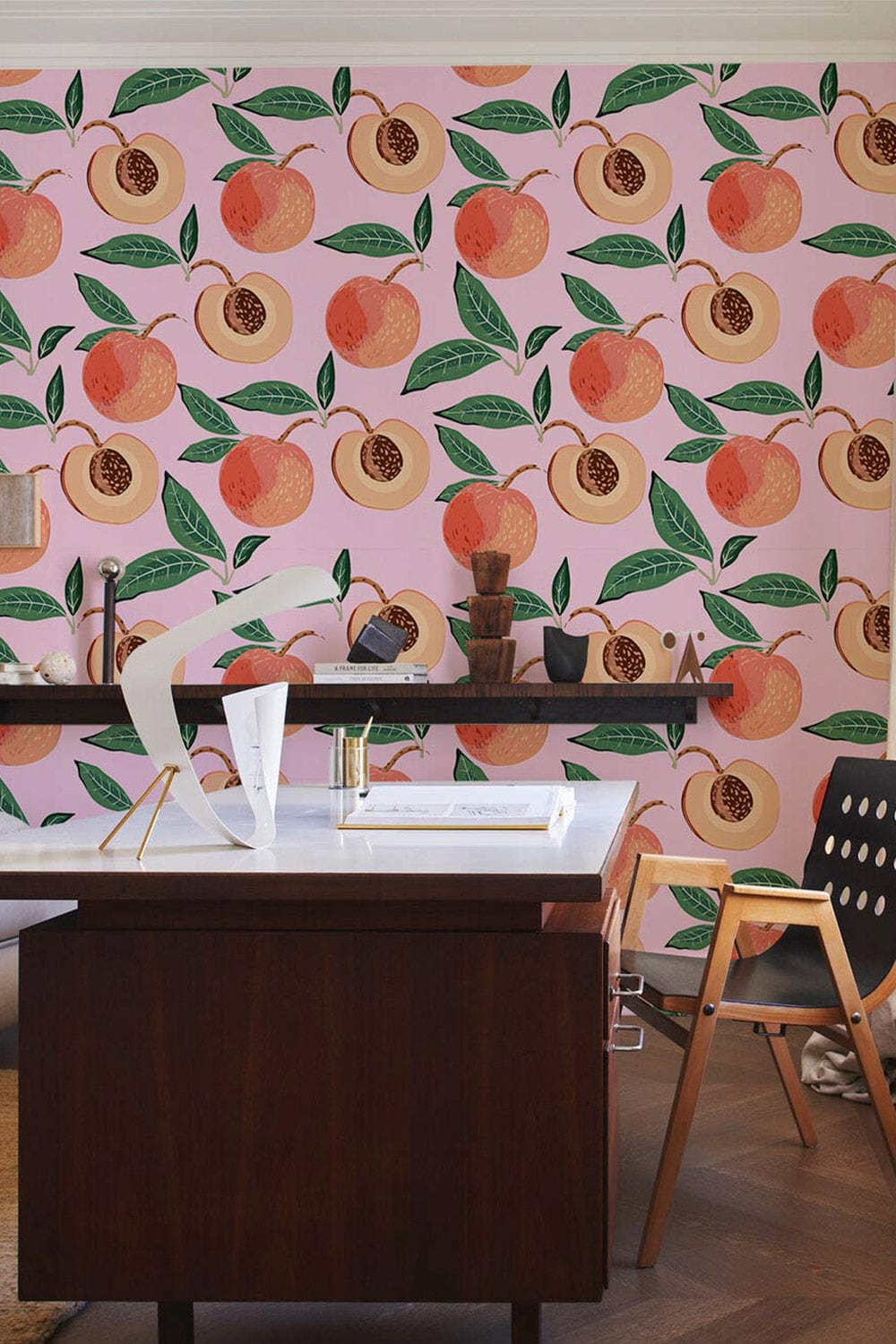 Yellow Peach
The peach mural is ideal for any room of your home. It adds a touch of color and vibrancy to your space, while also creating a unique personality that will help make your home stand out in the crowd. This design looks great when combined with other colors such as green or blue and works well with both modern and traditional homes. There are many different ways that you can use this design, whether it's on your bedroom wall, as an accent wall in your living room, or backdrop in your kitchen island area, this peach wallpaper in yellow tone can do the job for you! As a wallpaper mural with retro feels popular with both boys and girls, it looks great when combined with feminine and masculine aesthetic patterns, making this wallpaper gender-neutral.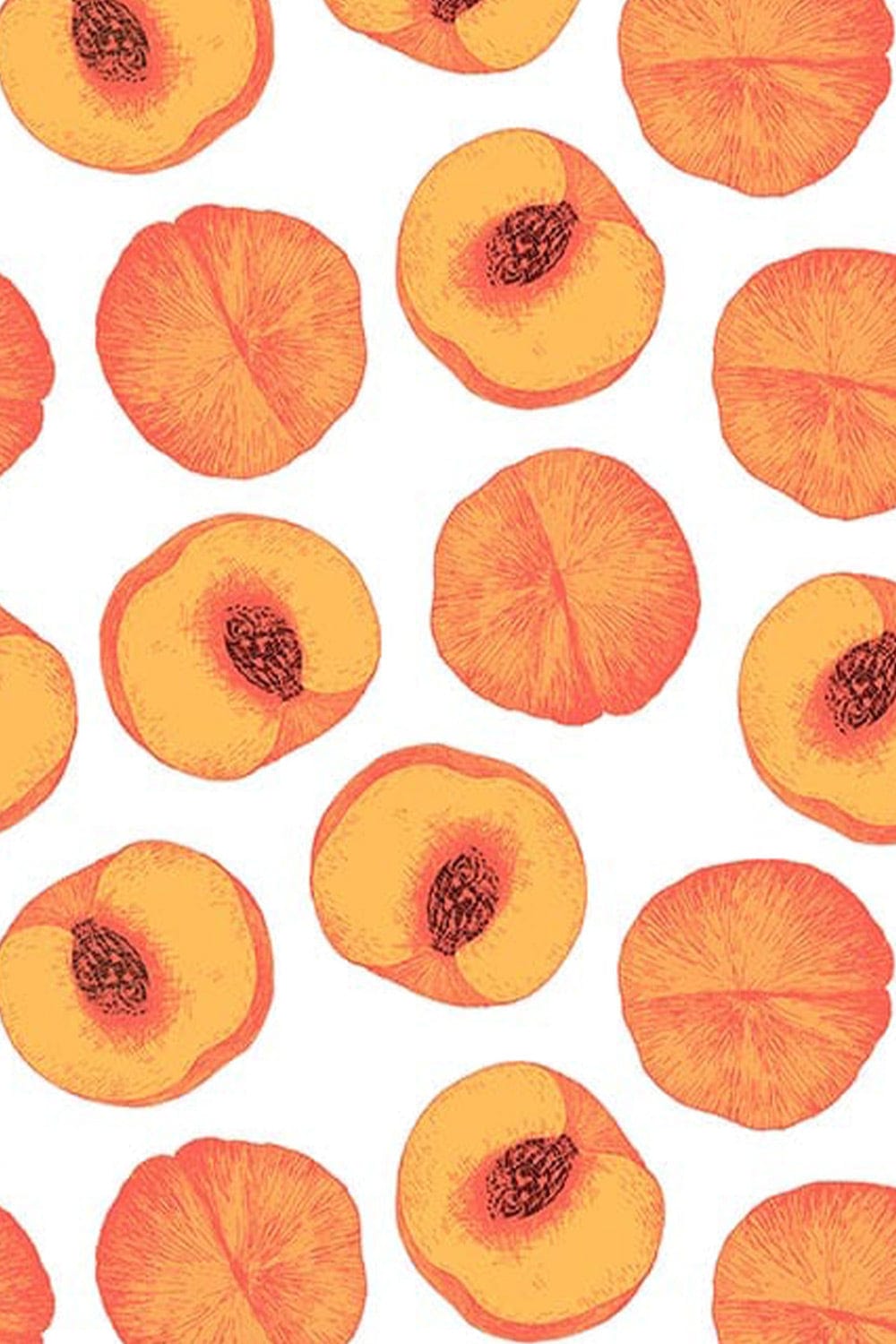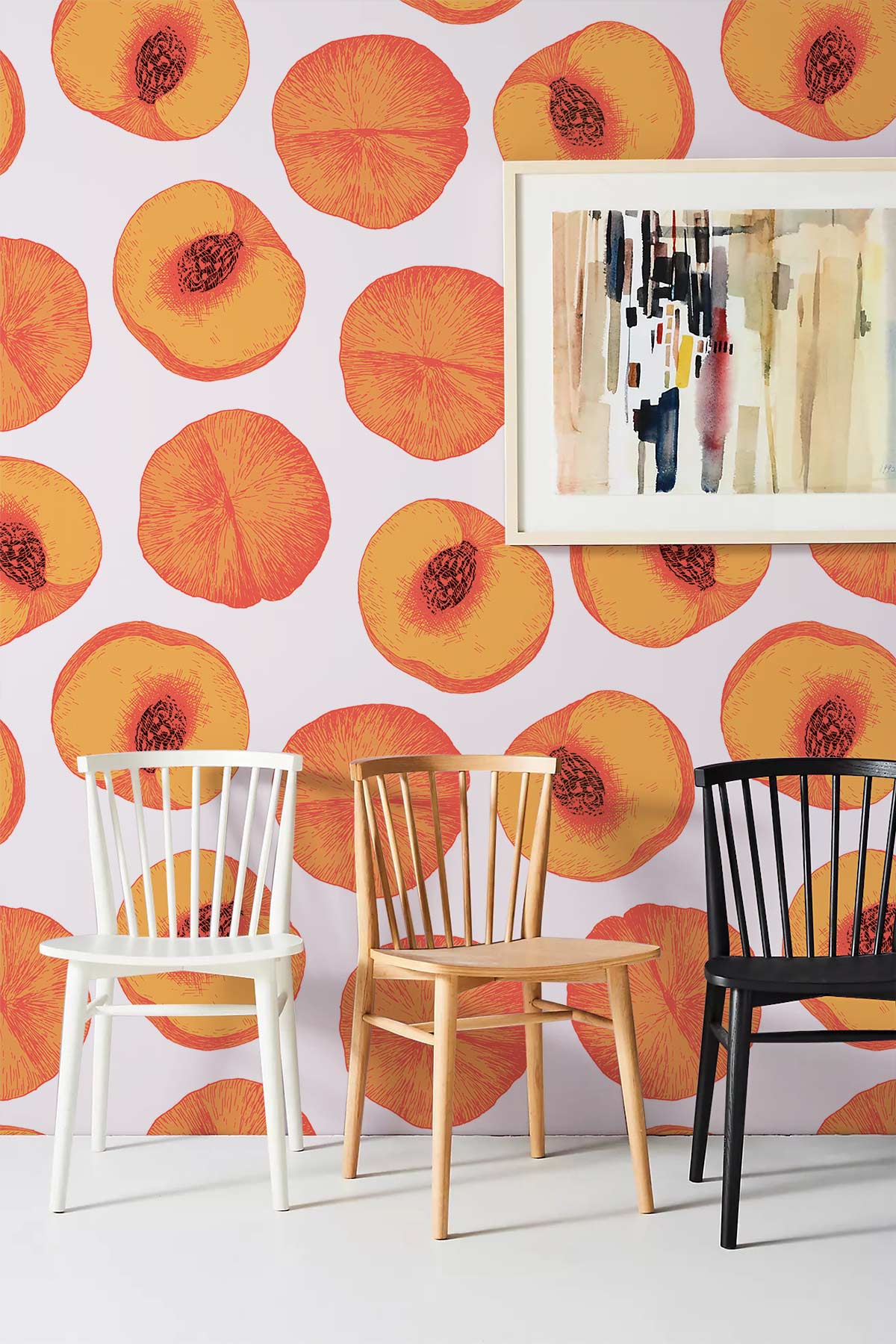 Fresh Peach
It's the season for fresh peaches and this wallpaper mural uses the iconic image to create a sweet and sour design on your walls. So, if you want to add some color to your home without making a big change, peach wallpaper is an easy way to do that. The pattern itself is very trendy right now so you're sure to find something that will complement your existing decor well. You can use it in small spaces like bathrooms and powder rooms as it provides some additional colors to your area without being too dramatic. It's a great alternative to cute strawberry wallpapers for home interiors if you're into something more warm and soothing to the eyes, which is a great option for bedrooms, living rooms, and kitchens at the same time. More than its appearance, this wallpaper is made from 100% premium eco-friendly materials that will last for years.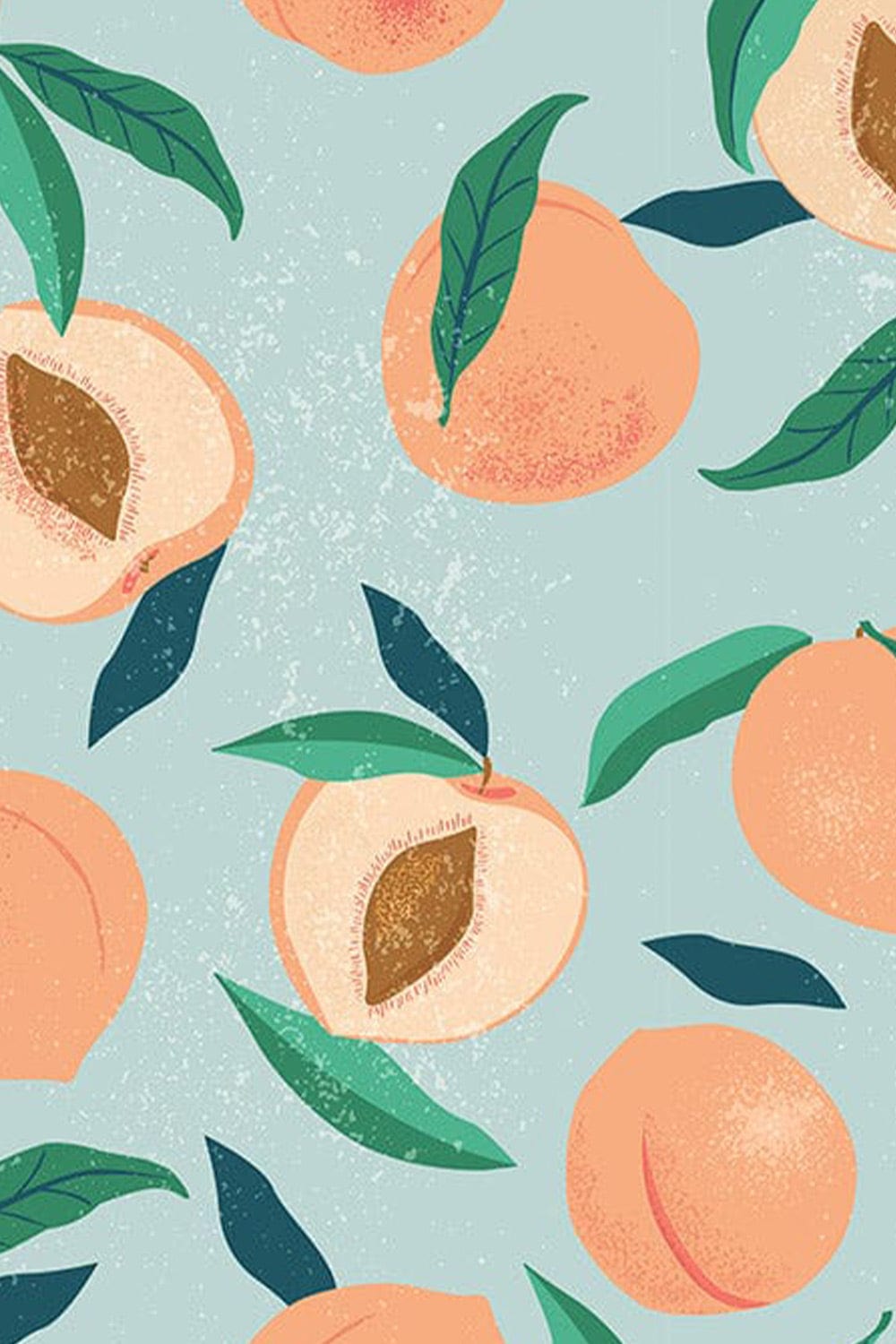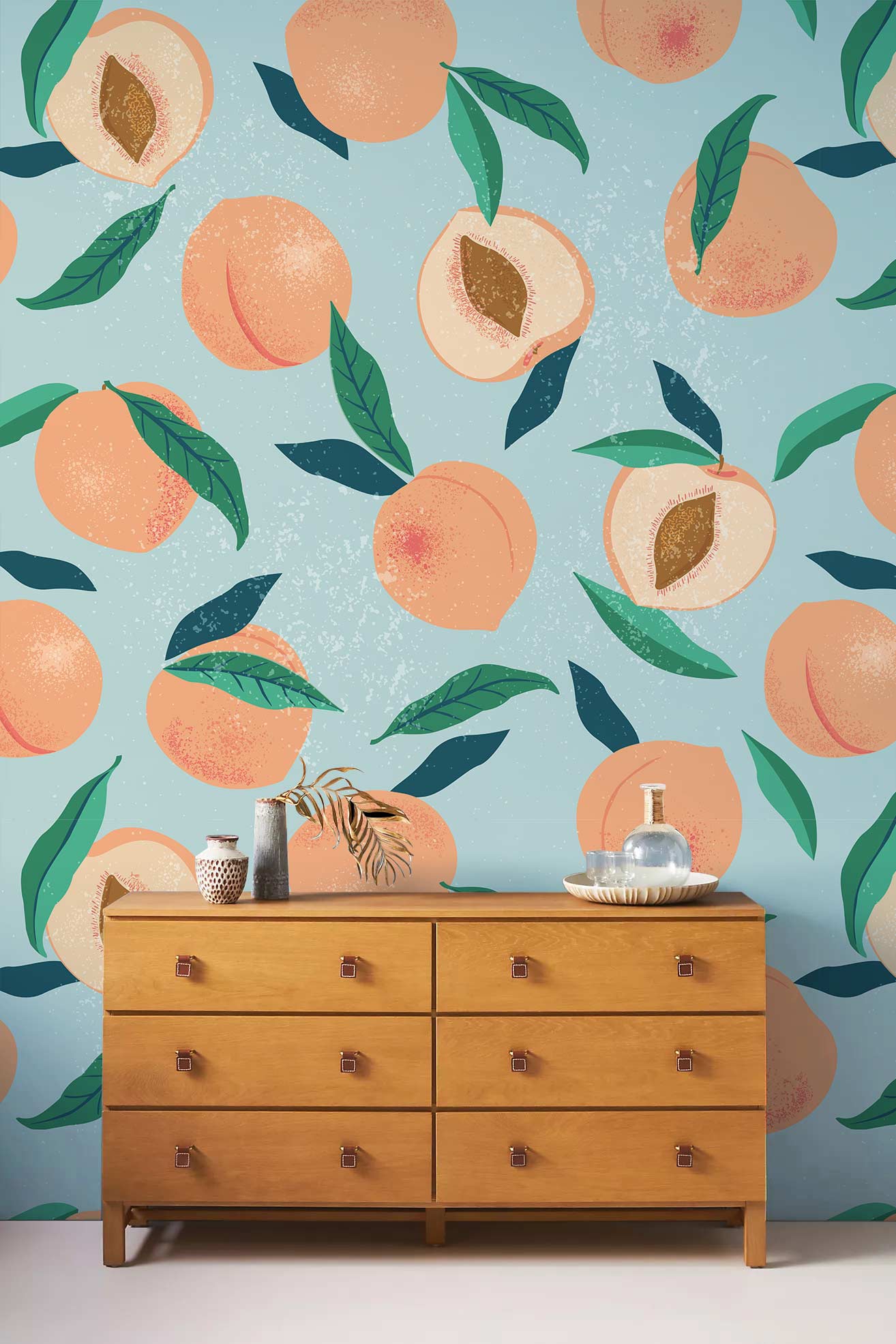 Unique Peach
This peach wallpaper is in classic and vintage style. The design is glamorous and feminine, perfect for girl's spaces in your home like teen bedrooms, study areas, and powder rooms. The bold and vibrant pink aesthetic color of peaches across this wallpaper gives an added texture to your space while creating a fun and livelier ambiance. Don't let the appearance of this peach wallpaper fool you, it has a lot to offer more than that. It's easy to install and requires no tools or professional installation services. This design has been tested by professionals who have helped thousands of customers install their projects successfully in their homes over the last few years.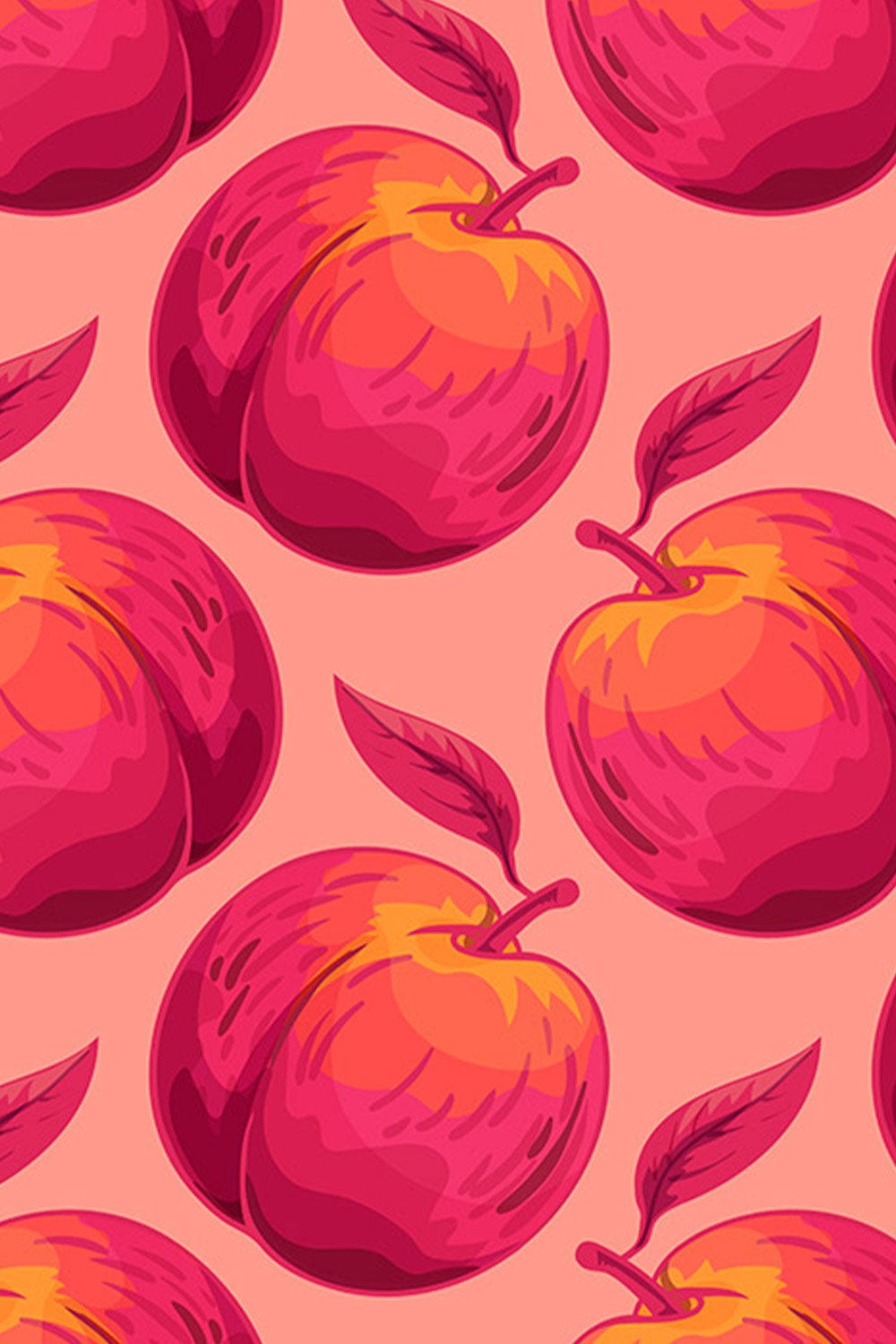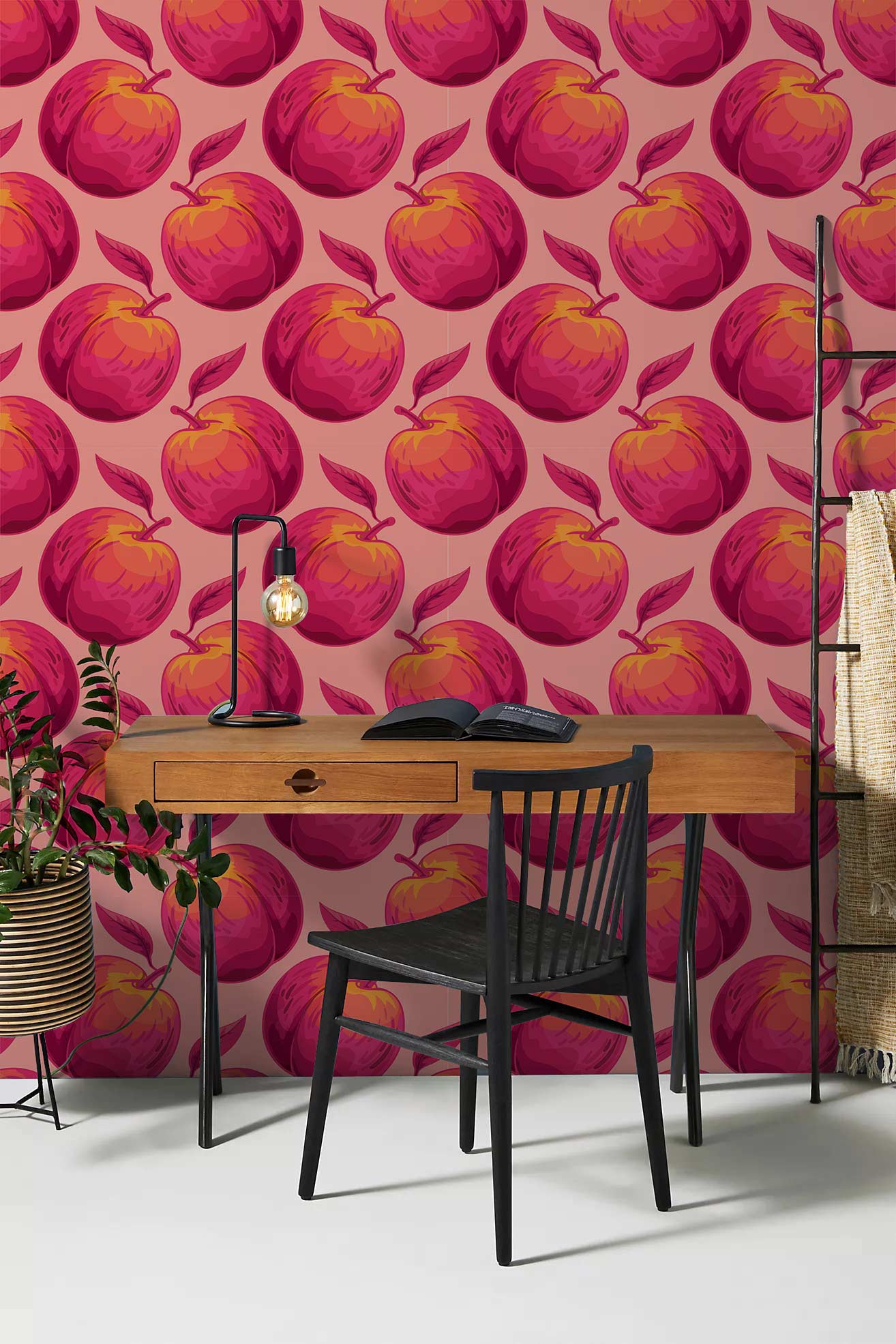 Peach fruit wallpapers are a huge part of aesthetic pink interior design styles. Most people find them appealing because of their naturally lovely flavor and look that is unique from other fruit wallpapers. The name already speaks for itself— it has a peachy color, texture, tone, and emotions that are sure to fit your decorating needs and fill the gaps in your home interior themes.
You Can Never Go Wrong With Fruit Wallpapers
Fruit wallpaper has become very popular in recent years because they look very attractive on any wall surface and they also add color and life to any room that you want to decorate with them. If you are considering using fruits as decoration for your home interior, there are many ways that you can do so. You can use fruits in the form of a centerpiece or even as wallpaper on one of the walls in your kitchen or bathroom. You can even apply them as accessories on tables and shelves in your home office or bedroom.
You can use it for whatever purpose you may please. But one thing is for sure: fruit wallpaper murals bring a more vibrant and brighter atmosphere into your home that other wallpapers in different styles cannot simply provide. At the same time, peach fruit patterns ensure that your space will be filled with a sweet, lovely, and joyful ambiance, possibly becoming your daily source of happiness and fun at home.